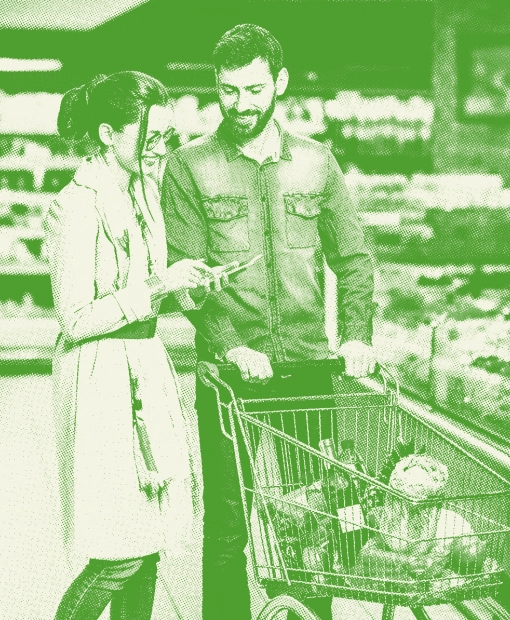 Cold, for what and for whom?
There are two strategic sectors of activity where cold production is predominant. On the one hand, comfort air-conditioning, which concerns residential and office buildings, and on the other hand, cold production for industry and commerce.
In both cases, whether it is individual air conditioners, collective cooling networks or facilities dedicated to an industrial process, the production of cold is not neutral at a time of global warming. "In this context, refrigeration takes on a special dimension," says Yannick Duport, Dalkia's Sales and Marketing Director. For air conditioning, as for industrial and commercial refrigeration, energy efficiency and environmental performance are becoming objectives in their own right".
20
%
Annual growth recorded by the Dalkia Froid Solutions subsidiary
2,700
The number of industrial and commercial sites where Dalkia Froid Solutions provides maintenance for industrial and commercial refrigeration facilities.
180
The number of projects carried out each year by Dalkia Froid Solutions
Dalkia solutions: efficient and sustainable
To meet its customers' needs, ensure user comfort and limit the ecological impact, Dalkia offers various solutions:
cooling networks: with a design similar to that of heating networks, they have the double advantage of allowing cold storage and rejecting heat far from homes, for increased comfort of occupants;
tempered loops: environmentally friendly because they are powered by geothermal or thalassothermal energy (taken from the sea), they are reversible;
cooling solutions: implemented by Dalkia Froid Solutions, they are deployed in particular in the food processing, plastics processing and hotel sectors. They include the design, construction, operation and maintenance of cold production and distribution systems;
cold absorption: this process is based on the capacity of certain liquids to absorb or desorb calories when they pass from the liquid state to the gaseous state (evaporation) or conversely (condensation). It then allows to produce heat or cold.