Proofs of Dalkia's energy efficiency
Feedbacks from our clients in different business areas, explanations about our expertises, articles and publications regarding energy and territories: you'll find something here that will satisfy your curiosity and develop your knowledge.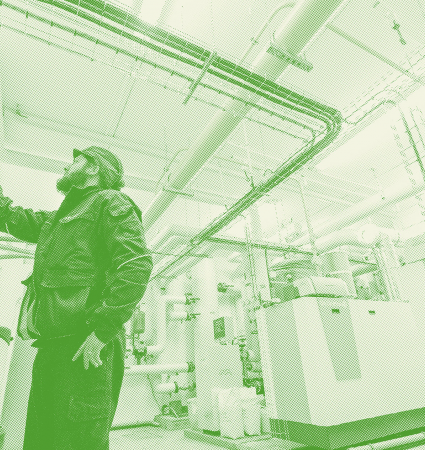 4
Mt
of CO2 emissions have been avoided in 2021 thanks to our interventions (equivalent to more than 2 million cars removed from road traffic).
Our expertises that accelerate your energy transition
The DESC, 7 Dalkia control towers located in regional areas

Seven Dalkia Energy Savings Centers (DESC) are located in the heart of the country to analyze in real time the data transmitted by the facilities or equipment installed by Dalkia on your sites: public buildings, housing, offices, industrial plants, shopping centers, etc. Our employees, trained in the methods and tools developed by these centers, can monitor the energy performance of your facilities remotely and at any time!

Technical and energy audit, savings at stake!

What if you were consuming too much energy? We analyze the data of your buildings to evaluate their energy performance and the possible losses of heat or cold. We help you to consume less (fuel, electricity, water...), while optimizing the operation of your facilities.

Recovered energies: renewable and attractive!

As the name suggests, a recovered energy is an energy collected during certain processes. Otherwise, it would be lost! The steel industry, the recovery of household waste and the operation of data centers generate a lot of heat. Dalkia is positioning as an innovative player to take advantage of this heat and transform it into heating, domestic hot water, cold or power.
Views on energy and territories
Read our articles, interviews and analyzes about energy issues in territories and companies, to support and facilitate your decision-making!
Scroll to continue