Our website uses less energy: here's why
This website was designed to limit CO2 emissions, reduced by 64% compared to our previous website.
We are making a concrete commitment to carbon neutrality!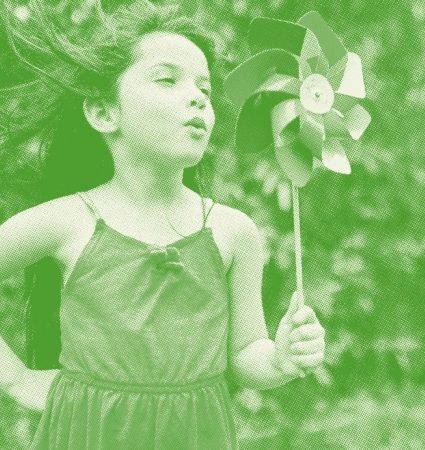 A less energy-intensive site
We have chosen to use sustainable web design to reduce the amount of data transferred between the site and the servers, limiting energy and resource use. There are six pillars to our approach.
More lightweight pages
We have limited the number of images, videos or PDFs embedded into each page, and carried out a specific compression of each of the images as well as a single color processing with a fairly low number of pixels.
Record loading times
Reduced page sizes and efficient code have enabled us to reduce the amount of server requests, which speeds up loading times (before this "diet", this could go up to 9 seconds per page).
A less energy-consuming architecture
We have coded the site to maximise efficiency and limit the load on the servers in order to consume less energy.
A forced diet
We have limited the number of pages on the site (compared to the previous website, we divided by 4 the number of pages - excluding job offers), with a simplified browsing experience for users.
Unsystematic videos
We have gotten rid of autoplay videos. Users only watch the videos they want to see.
Responsible web hosting
100% of the energy used by our hosting service comes from renewable sources. We have limited the number of servers (two, down from seven on our old site) and the amount of data backed up daily. Our site is static from 10pm to 8am and on weekends, eliminating some server requests during those hours and days.
Reduced size and data transfers
The internet accounts for a sizeable percentage of energy use and, as the saying goes, a picture is worth a thousand words! We have sought to build the most lightweight website possible to reduce the size in bits and limit the energy used by servers to store the data and by users to view it. That is why the photos...
Improved accessibility
We haven't made any compromises when it comes to content accessibility for people with disabilities. It's something we care a lot about, which is why all users are able to activate the site's key functionalities: Navigation with speech synthesis and/or a Braille display Text alternatives for images and video content ...
EcoIndex ratings: how they work
The EcoIndex rating measures the pages' environmental performance from A to G, the same scale as for household appliances. The rating for each page (or URL) is based on three technical parameters:
Complexity of composition (for the tech savvy: the number of elements in the Document Object Model, or DOM), which gives an idea of the energy consumed by the user's browser to display the page
Amount of data transferred, in Kb, which reflects the energy needed to transfer the content from the server to the browser
Number of Hypertext Transfer Protocol (HTTP) requests that the browser sends to the server.
This site contains
99% pages with an A or B rating
1% pages with a C rating

N.B.: The EcoIndex ratings that you will see on our website were obtained following an audit carried out in July 2021. These ratings may vary depending on your browser and your settings (activation of ad blocker, etc.).
A concrete contribution to carbon neutrality
To limit our impact on the climate, we have significantly reduced the volume of carbon emissions compared to our previous website (-64%), and we have financed a forestry project which has been labeled by the Ministry of Ecological Transition via the Low-Carbon Label. ​​​​​

This carbon offset project will store 300T of CO2 equivalent CO2 eq over 30 years thanks to the planting of more than 1,400 trees in Seine-Maritime, which corresponds to the annual residual emissions of our external digital platforms.

By redesigning our site in 2021, we have improved its overall EcoIndex rating from E to B. Its carbon footprint, now stands at 1,48 g CO2-eq (per visit).
Reference points for CO2 emissions
1 kg CO2-eq equals*:
12 days of lighting an energy-saving light bulb
9 km driven in a diesel car
A few measurements of the impact of everyday activities*:
1 month of gas heating in a 70m2 flat = 175 kg CO2-eq
1 minute of conversation on a mobile phone = 57 g CO2-eq
1 email sent with a 1 MB attachment = 20 g CO2-eq
* Source: various studies by Ademe, the French agency for ecological transition (estimations may vary by year and country).
Dalkia and the energy transition
Through our work on behalf of our clients, we reduced CO2 emissions by 4 million tonnes in 2021, the equivalent of taking more than two million vehicles off the road. Dalkia has been committed to the energy transition ever since the company was founded, in 1937. We remain committed to this day, through business activities that focus on three key goals:
developing local renewable and recovered energy sources to promote a circular economy;
unlocking energy savings for our clients and helping them reduce CO2 emissions;
enhancing the sustainable well-being of the people who live and work in the cities and buildings under our responsibility.
Scroll to continue