Careers
Dalkia recruits more than 3,500 carbon hunters around the world every year! Joining Dalkia represents: more meaning and involvement in the fight against global warming; growing in a large group while being part of a "family", with a service business driven by team spirit closer to the territories. Joining Dalkia means flourishing on concrete, ambitious and innovative projects. Joining Dalkia means choosing a company committed to decarbonizing the world: a collective of 20,000 employees determined to the energy transition. More than 8 out of 10 employees say they are proud to work at Dalkia and recommend working there. How about teaming up with us?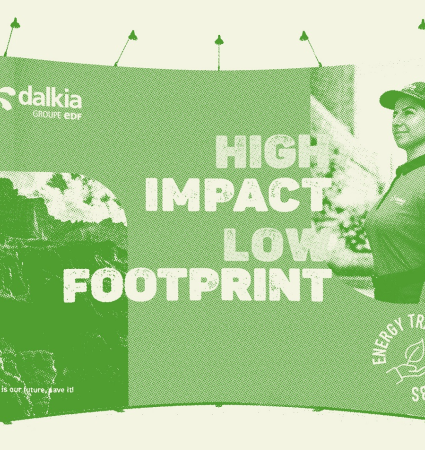 Choose to join Dalkia!
By joining Dalkia, a subsidiary of the EDF Group, you will be joining a group of men and women who are deeply committed to the implementation of the energy transition. You will be working in an activity that actively contributes to the preservation of our planet.
You are also joining Dalkia because you will find:
useful work that makes sense and values your skills ;
employability - career paths to evolve, opportunities to develop and progress ;
innovation - a corporate culture focused on boldness, agility and transformation;
local anchoring - offering employment opportunities close to your home;
security - yours and others - as a top priority;
sustainable employment, in a solid company;
an attractive total compensation package;
a quality of life at work, with a respected work-life balance.
We offer you an environment that cultivates team spirit and well-being at work, and in which respect, solidarity and responsibility are established as values. We support you throughout your career. All you have to do is imagine yours!
Scroll to continue