Our solutions dedicated to healthcare facilities
How can you optimize your healthcare building's energy consumption while ensuring the reliability of your facilities? At Dalkia, our experts support your energy efficiency by renovating your buildings and providing smart management of your equipment and consumption. The objective? Tangible savings, while respecting health standards and patient comfort.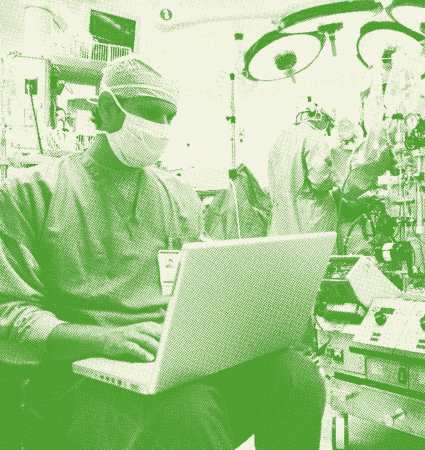 What we offer
Specially trained in the constraints of the hospital environment, our teams guarantee sustainable energy management of your facilities.
With the energy performance contract, you can save up to 40% on your energy consumption. Our experts and certified hygienists support you from beginning to end in the operation of your heating, ventilation and air-conditioning (HVAC) equipment: auditing your installations, implementing energy performance actions, purchasing and managing energy (including renewable energy), maintenance and smart equipment management...
We can reduce your facility's energy consumption by more than 10% in the operating room area alone! How can we do this? With the implementation of the standby mode (proposed in our dedicated solution) and an optimized management of the air treatment. Modular lighting can also save you up to 30% in energy costs. Our teams analyze your installations and needs to help you optimize your lighting system with innovative services based on VoL (Voice on Light) technology.
4 800
healthcare facilities managed by Dalkia in France
More energy efficiency and performance
Let us take care of your energy projects and services! You are in good hands, our experts are trained to meet the specific needs of health care institutions.
Real energy savings:
up to 50% savings on lighting expenses, with "LED relamping" (bulb replacement) ;
up to 30% additional savings on lighting expenses with smart lighting;
implementation of standby mode in the operating rooms;
Safety and comfort ensured:
control of airborne contamination;
optimization of air treatment;
efficient and intelligent lighting.
Testimonials

To go further
Energy Performance Contract
With an energy performance contract, you can save energy in your buildings and accelerate your ecological transition...
Scroll to continue